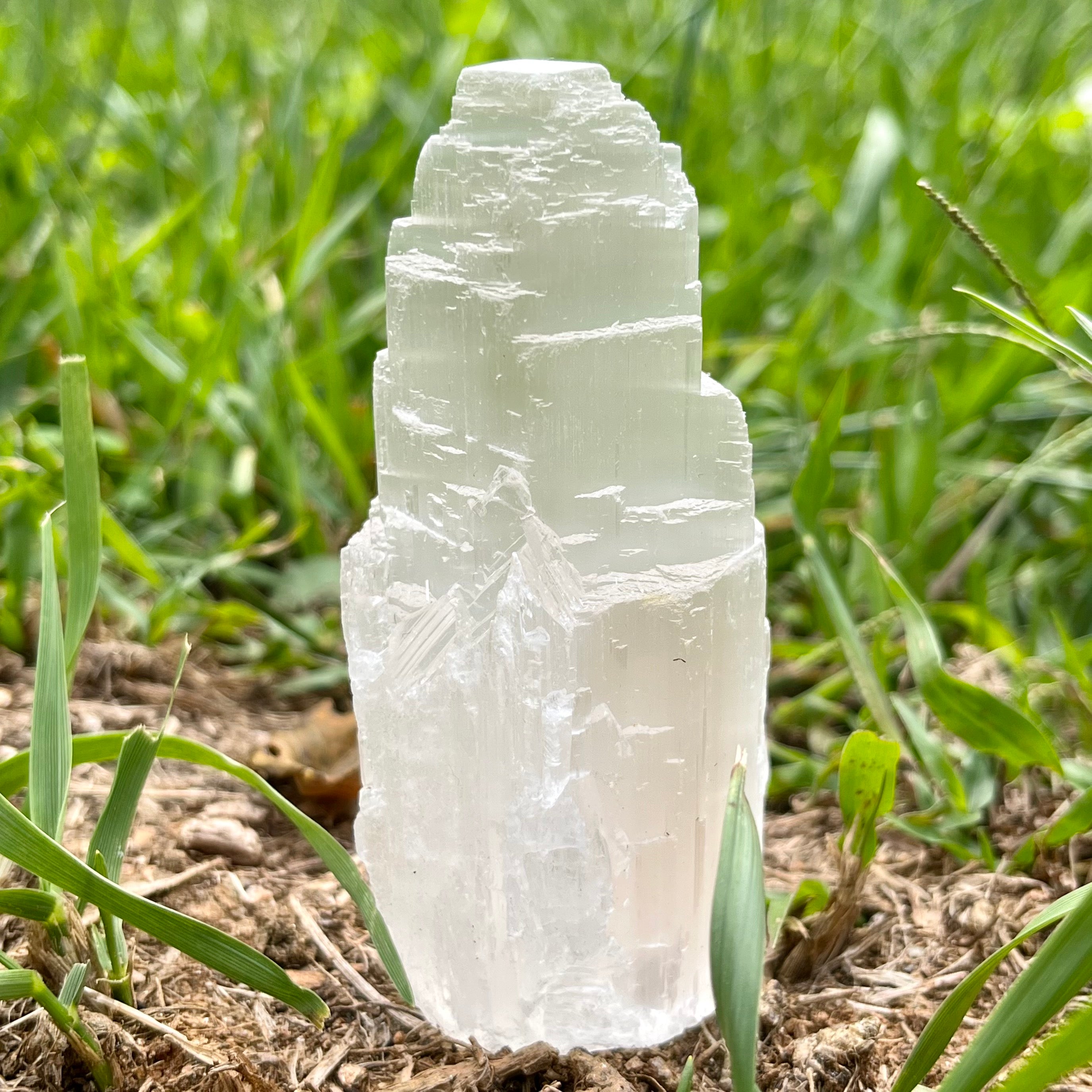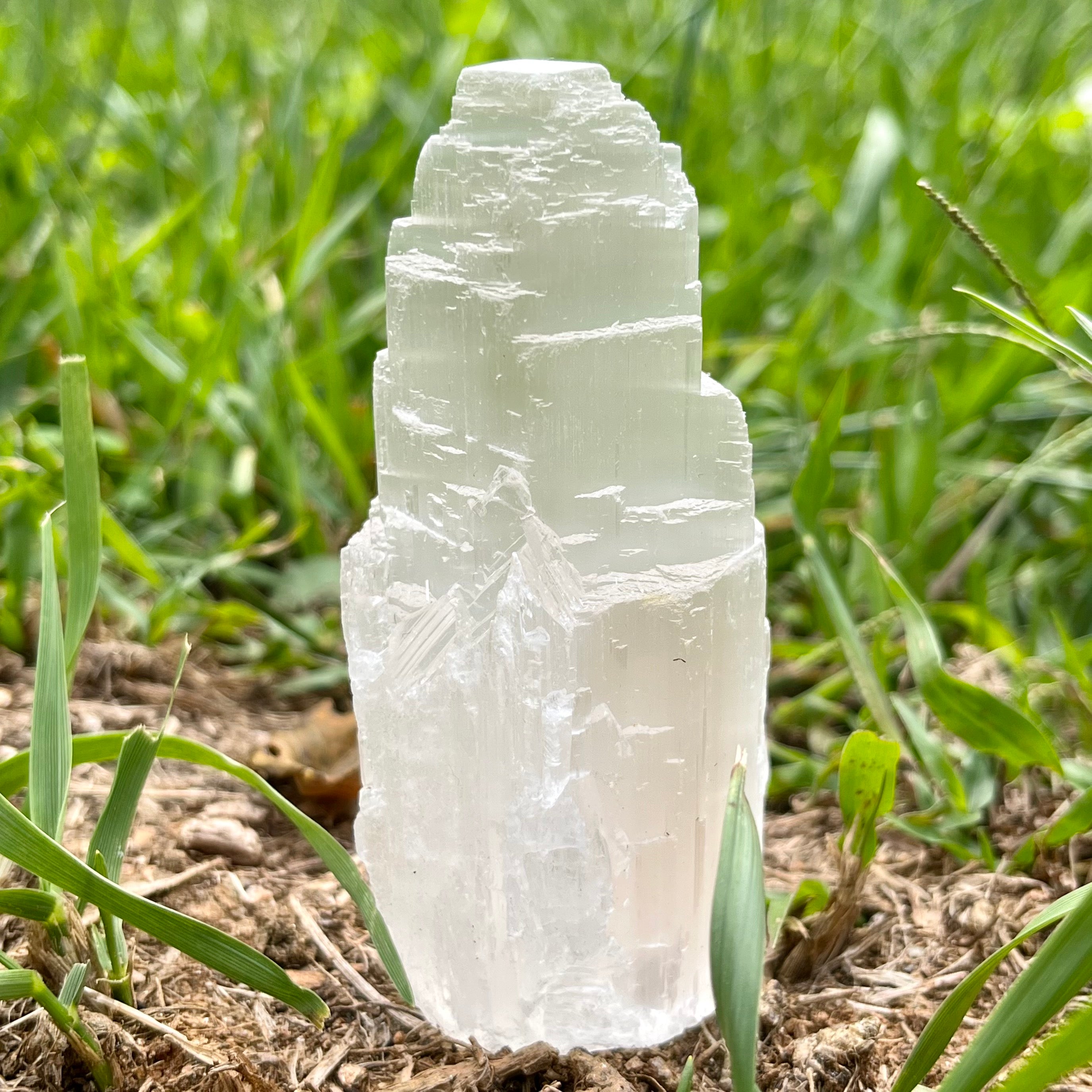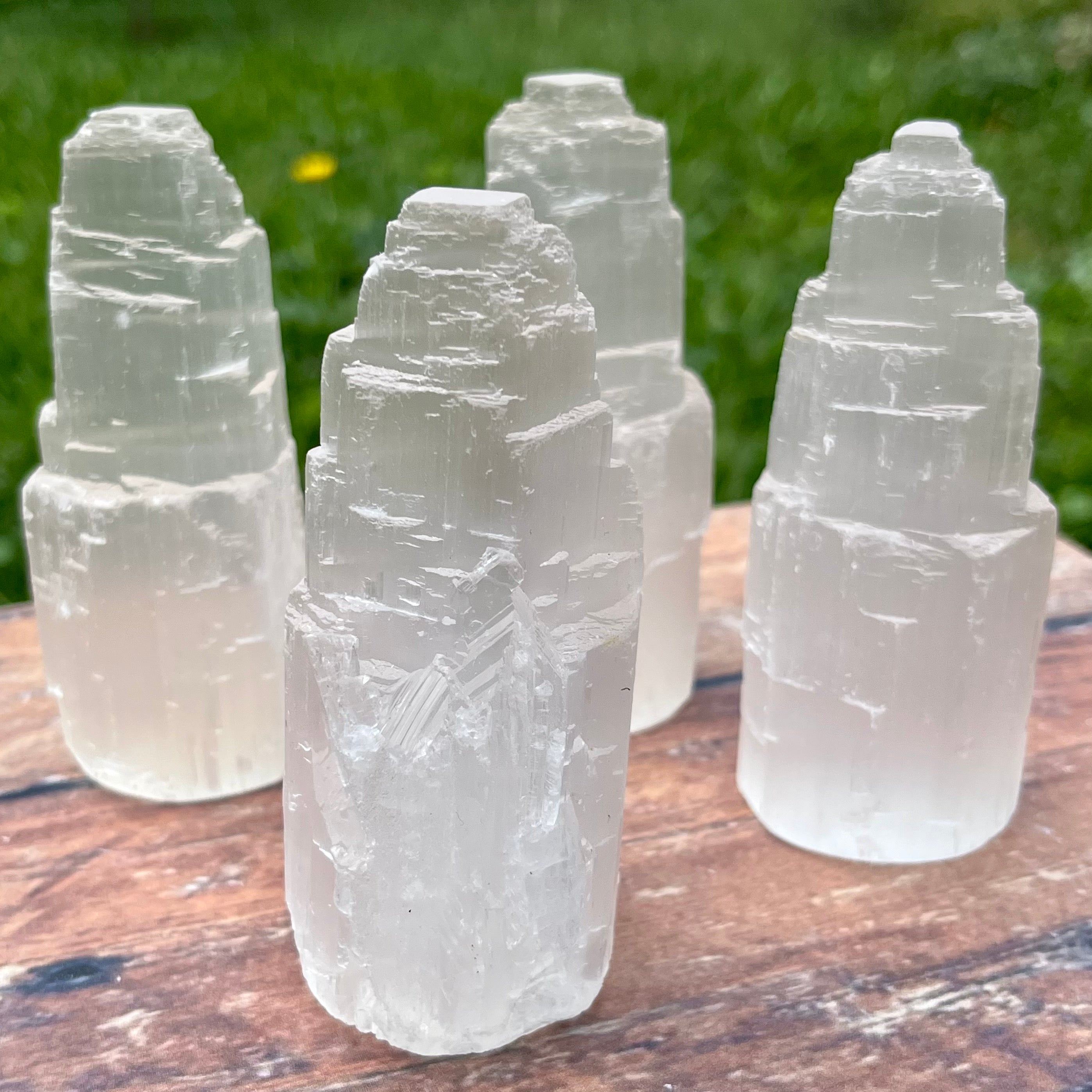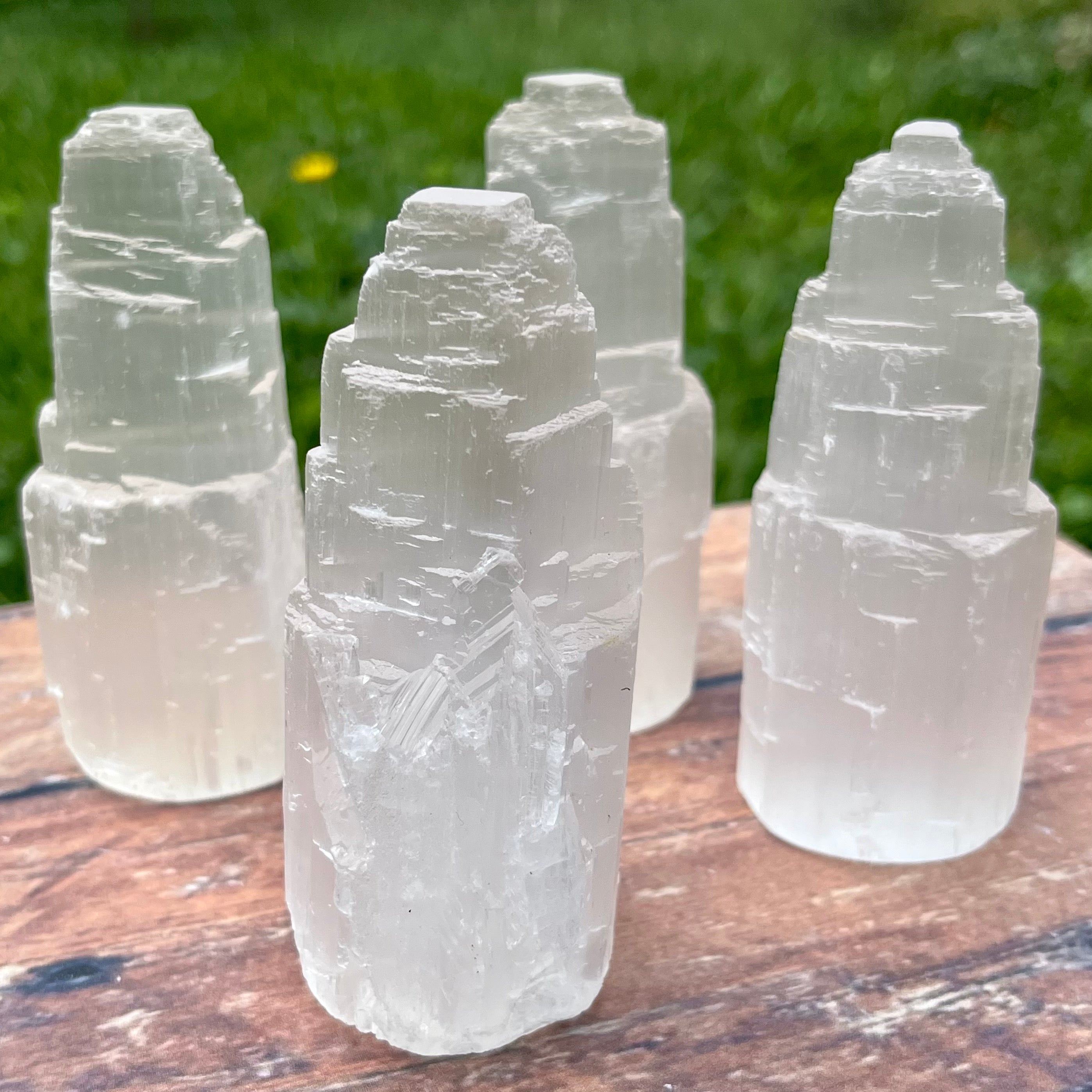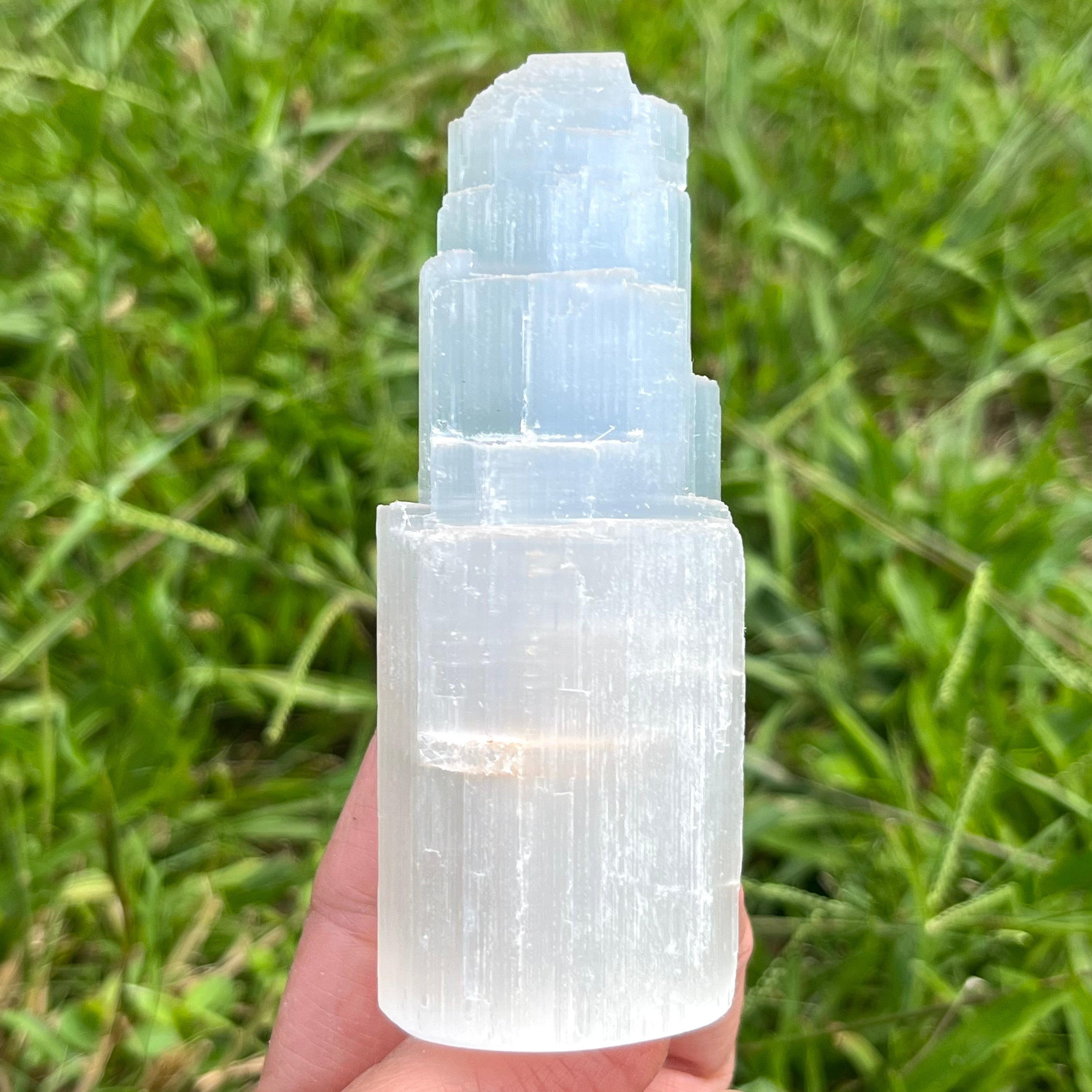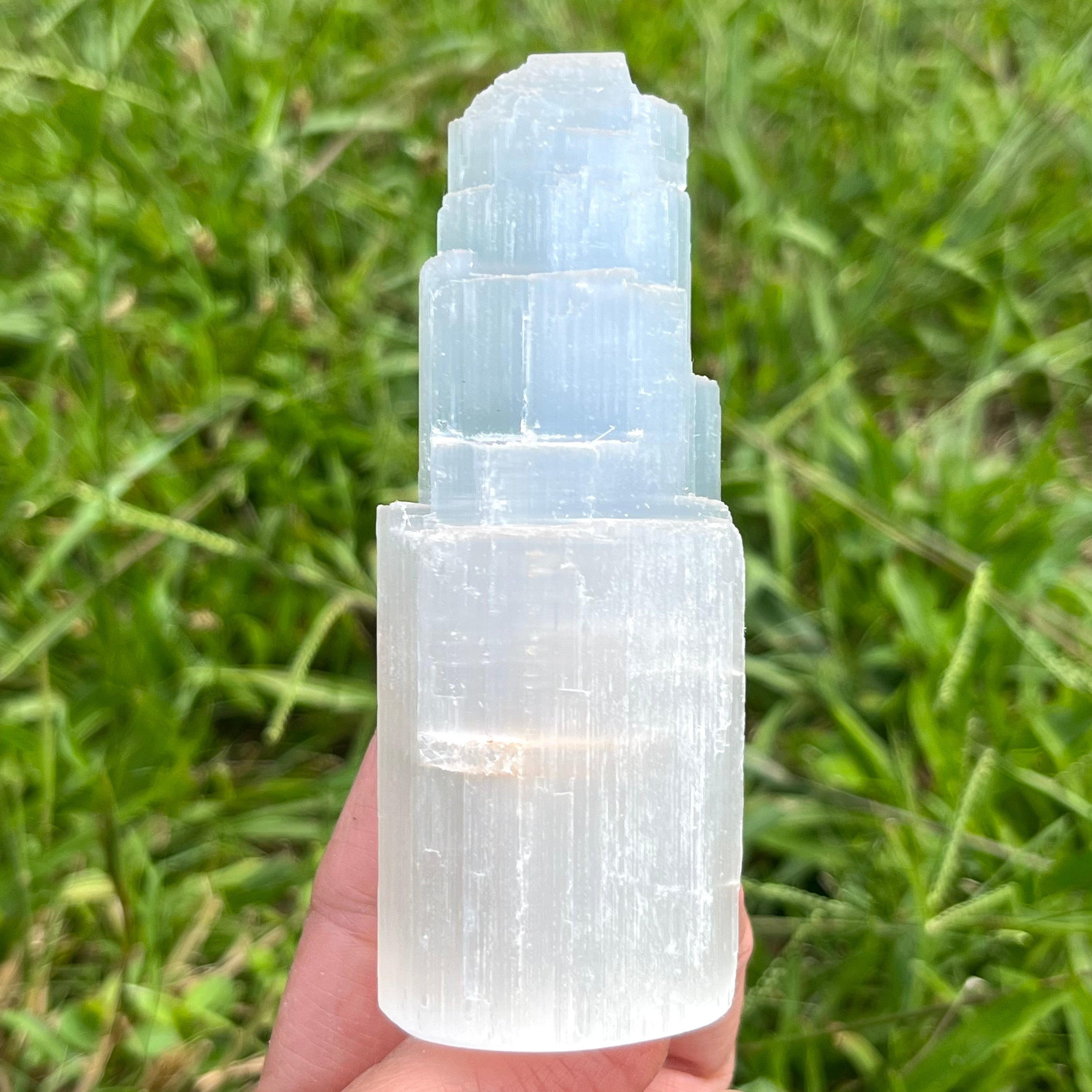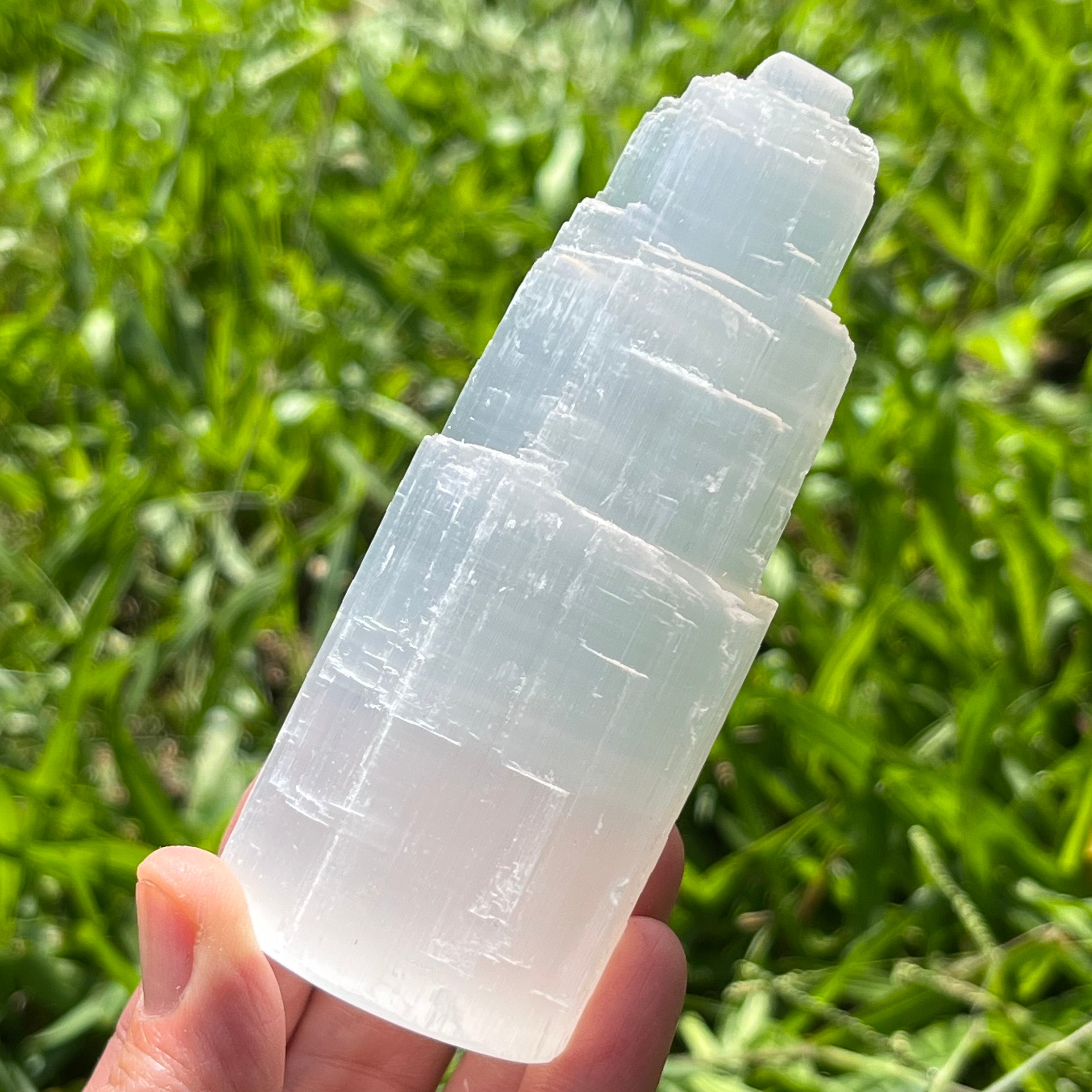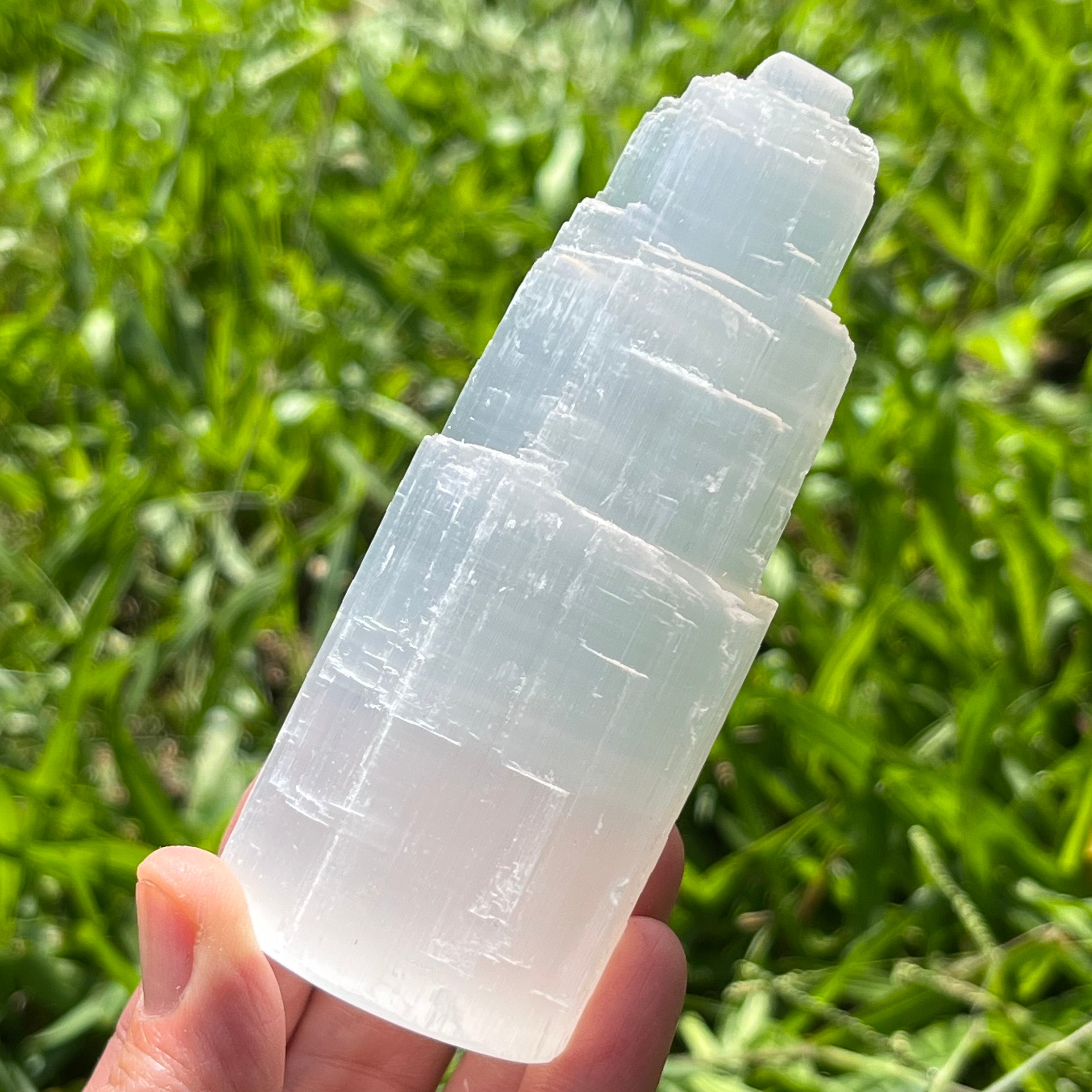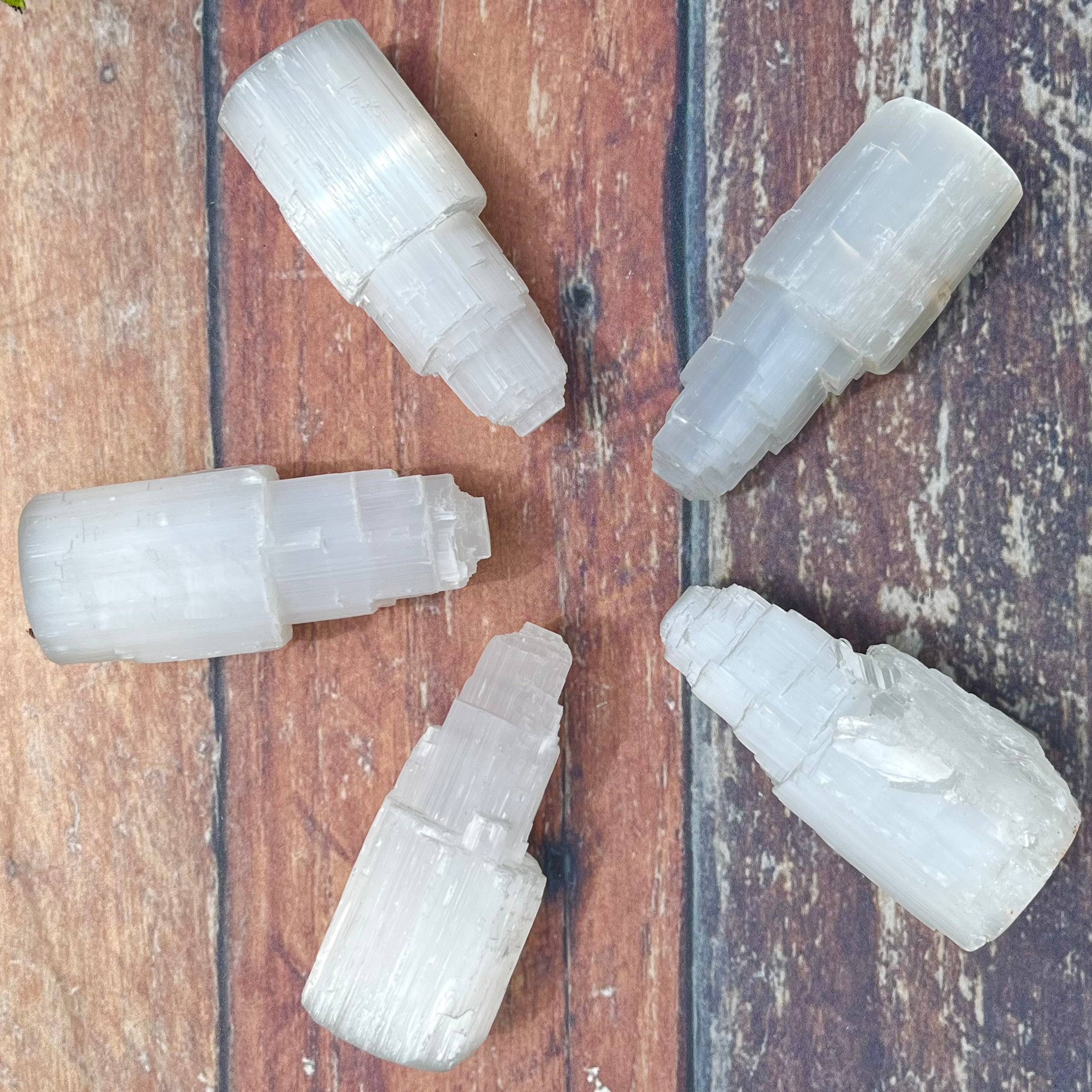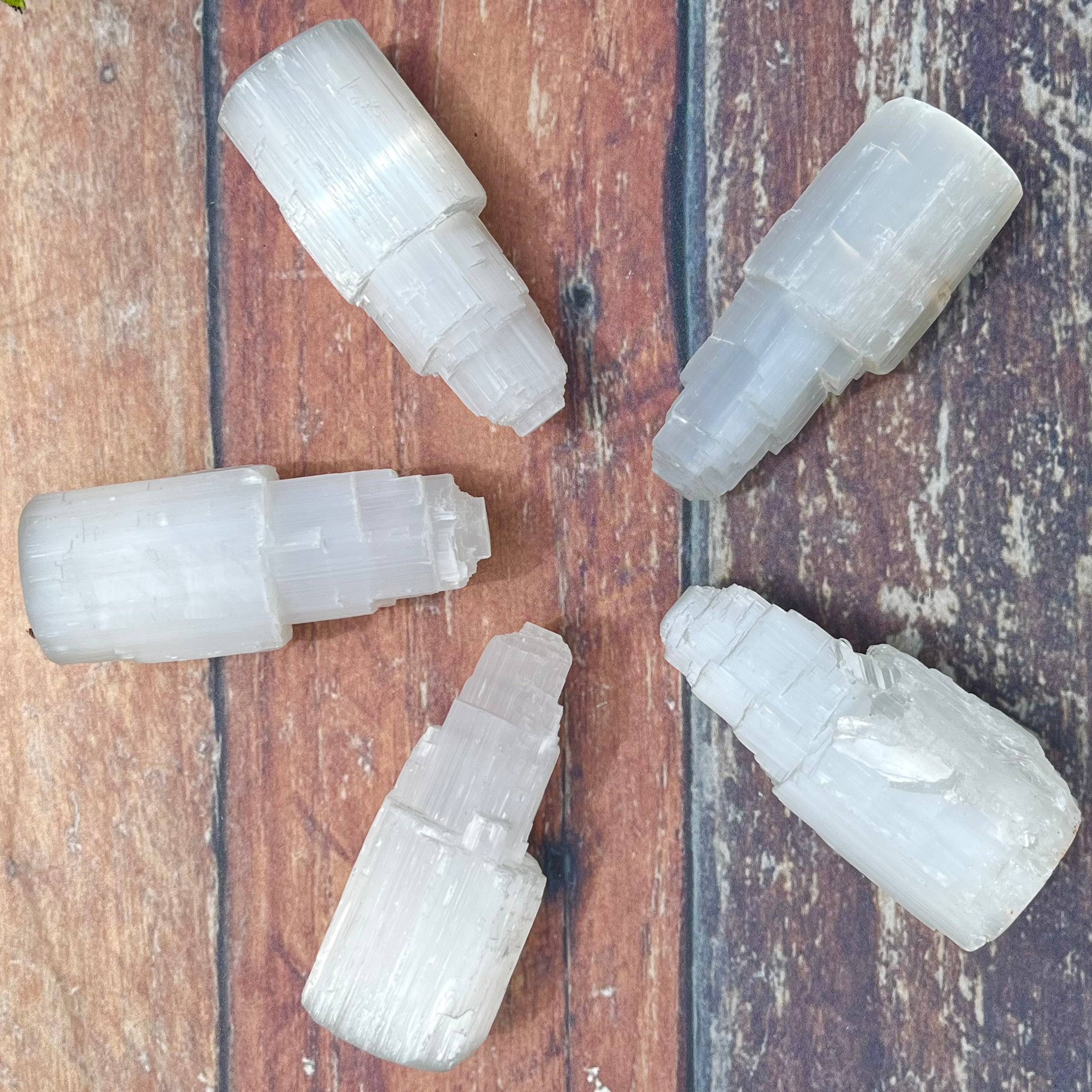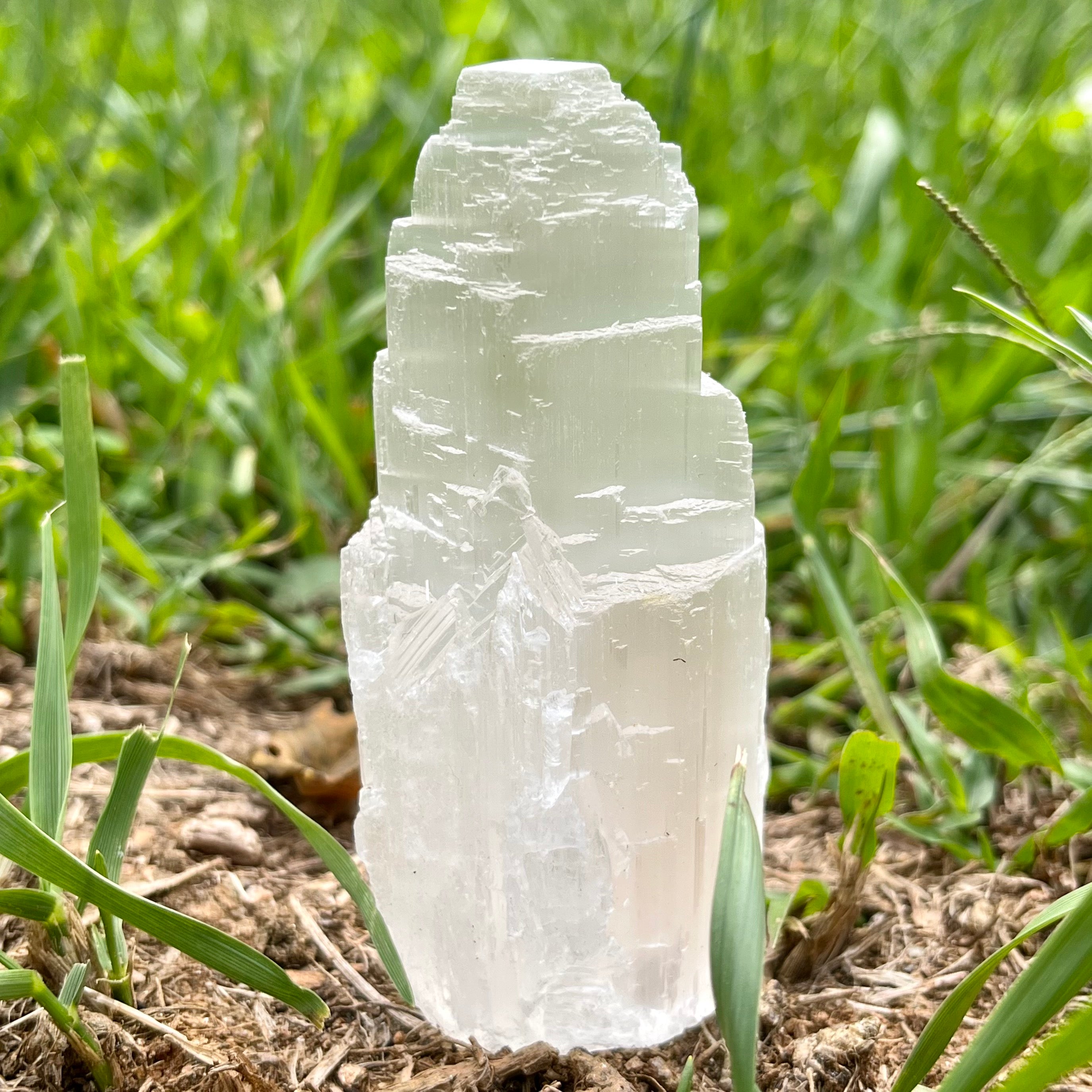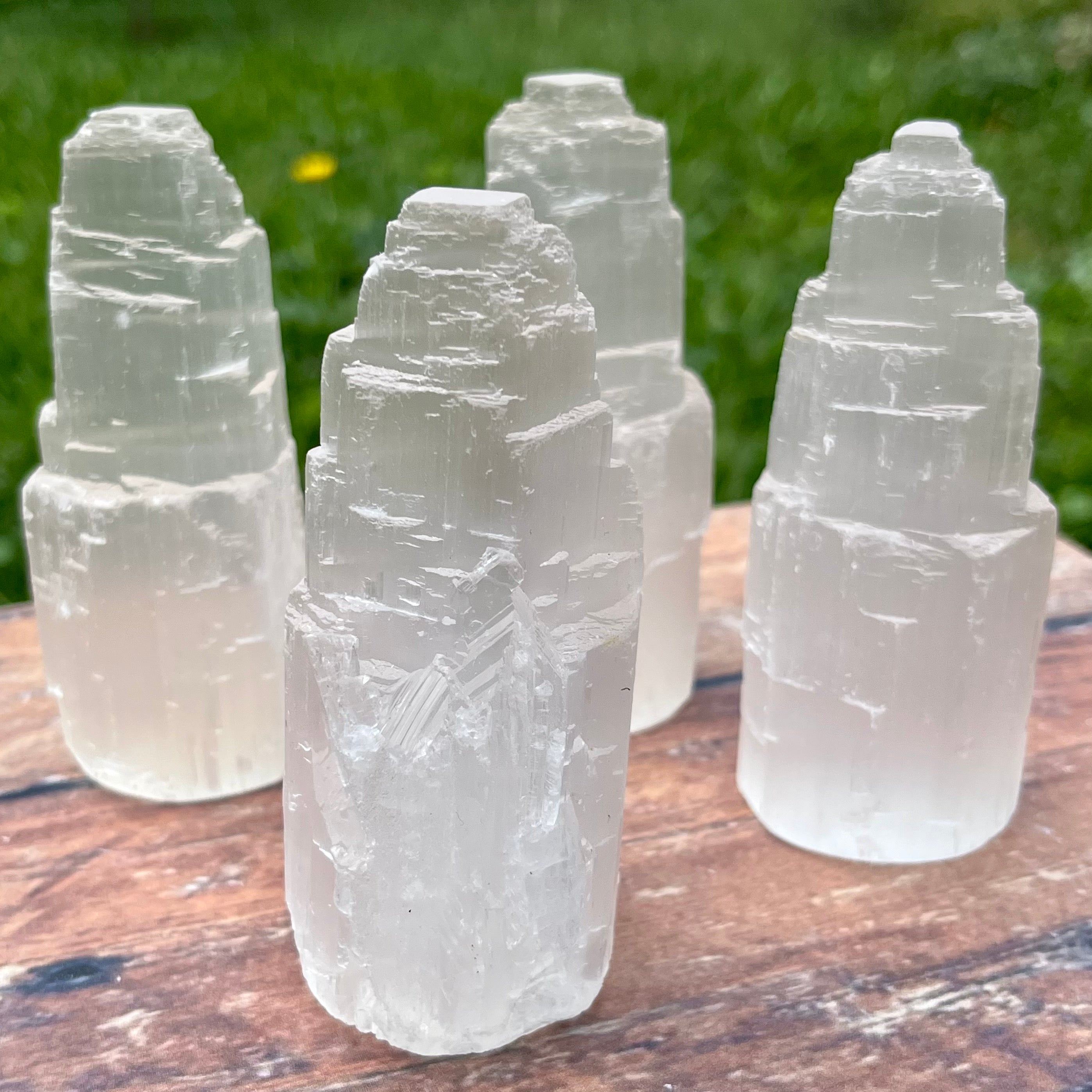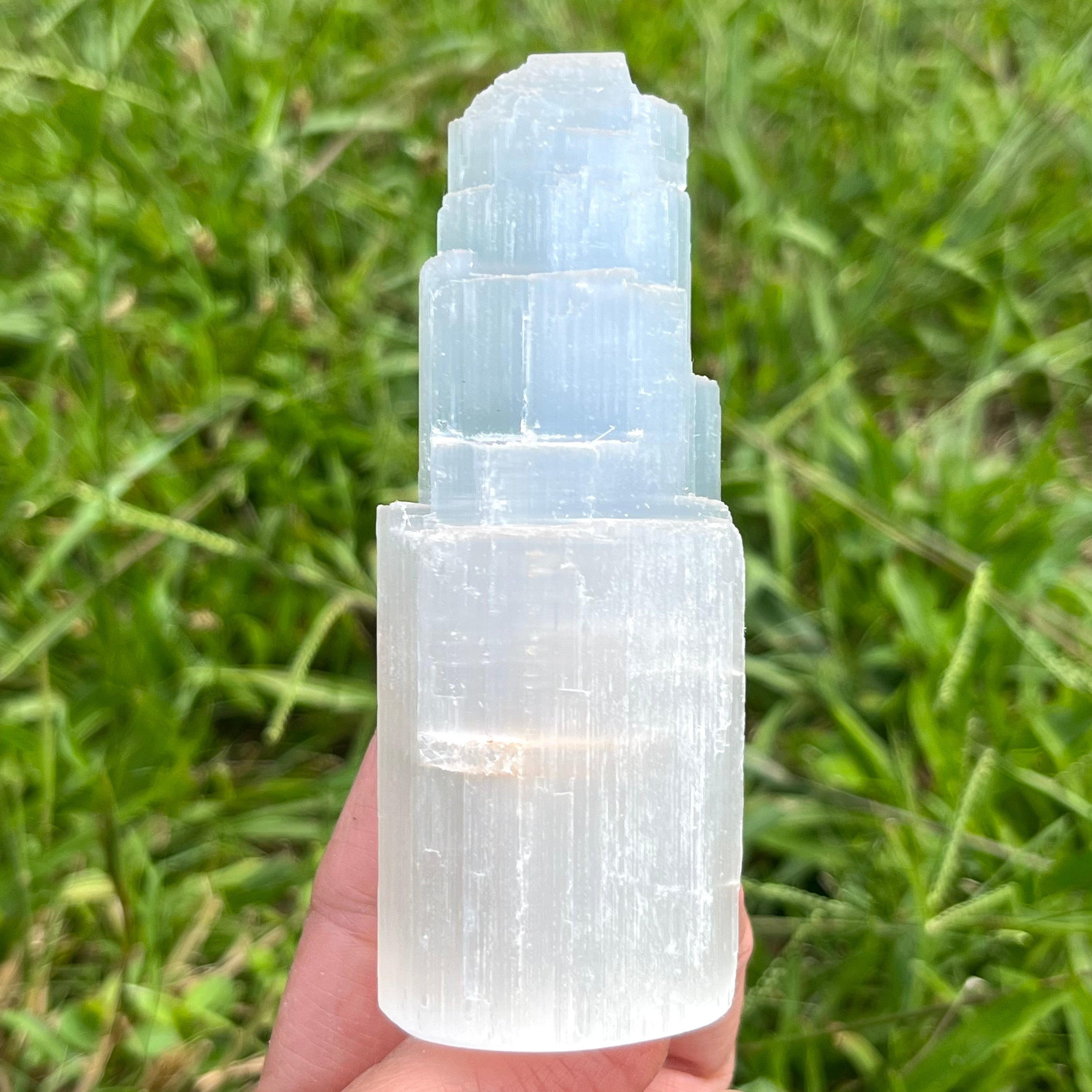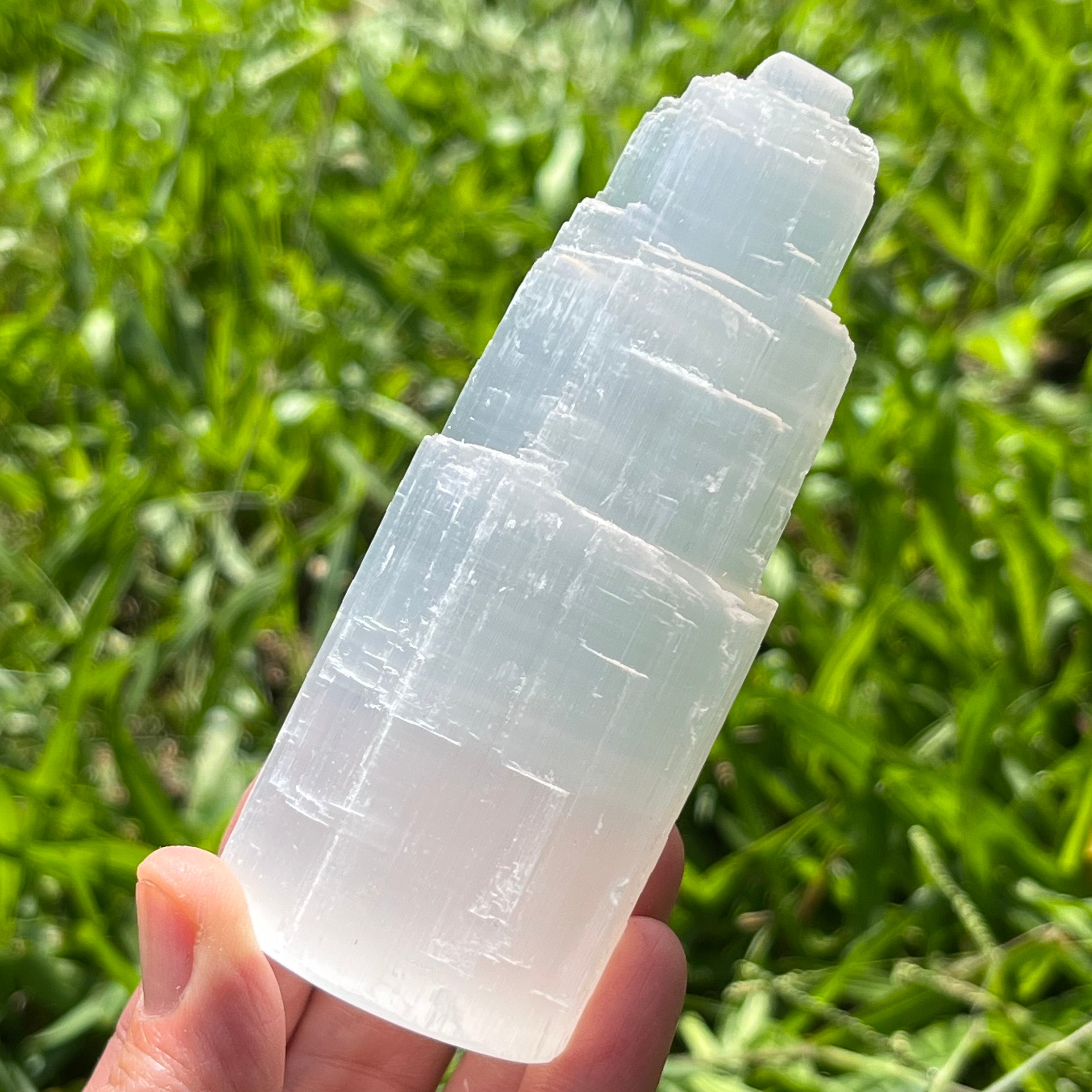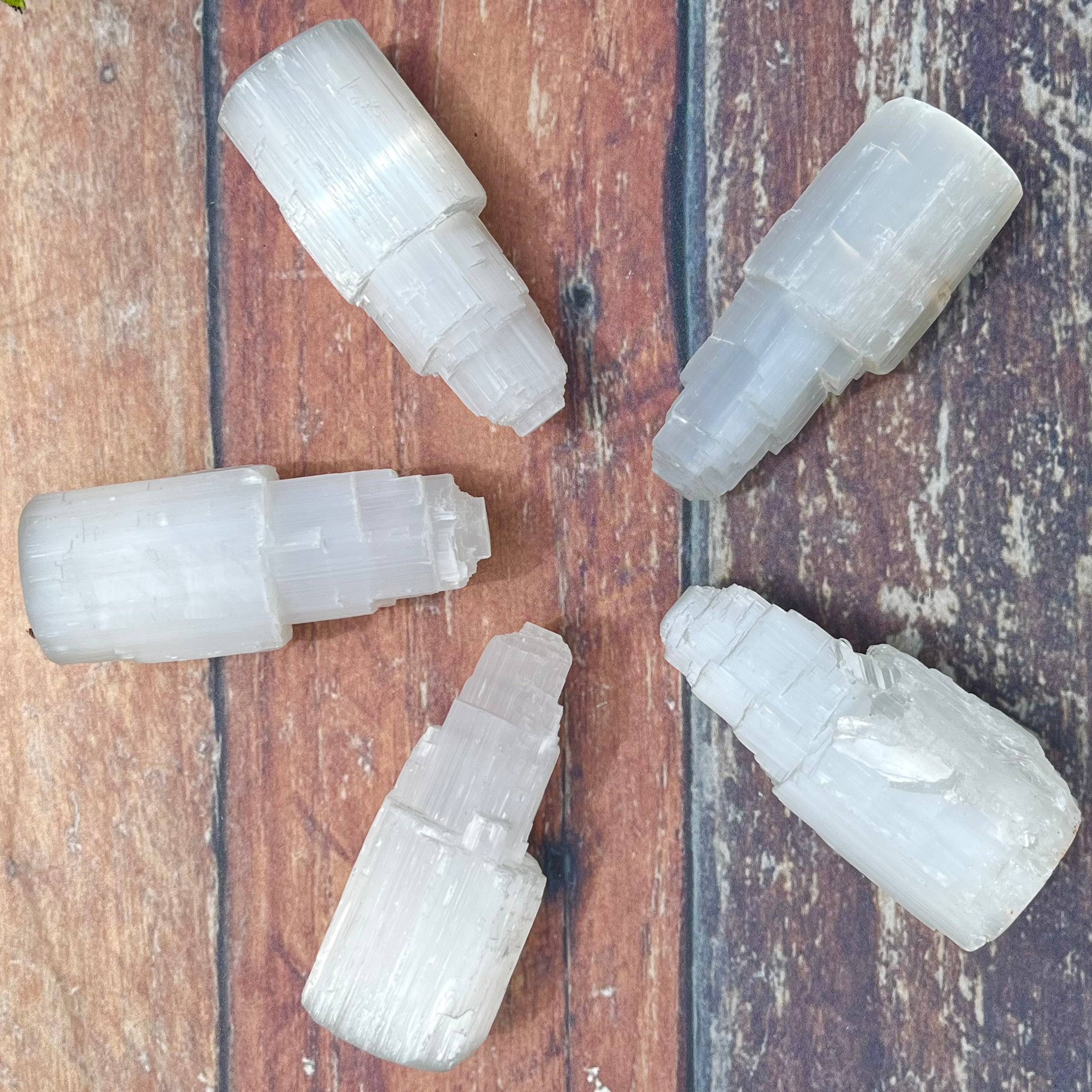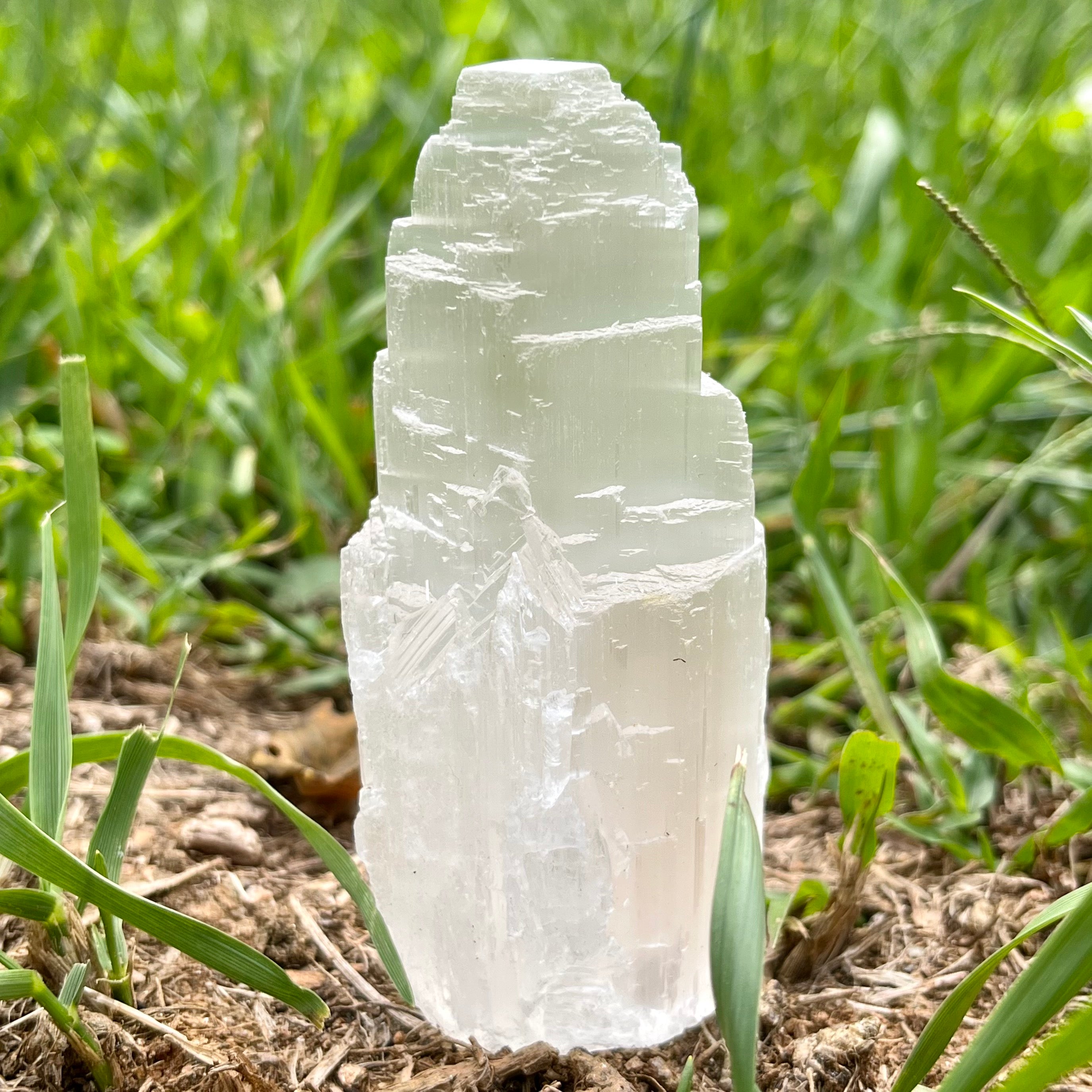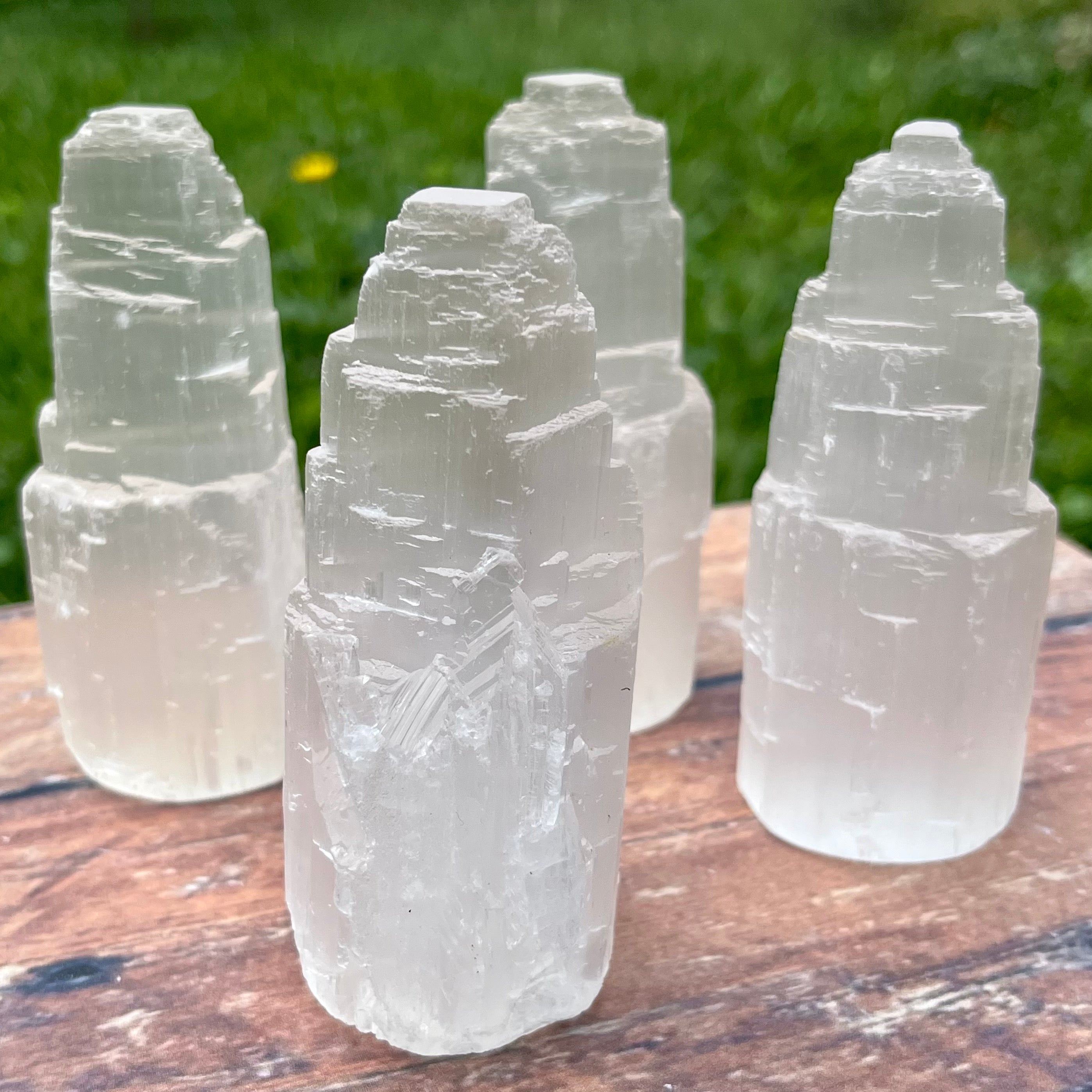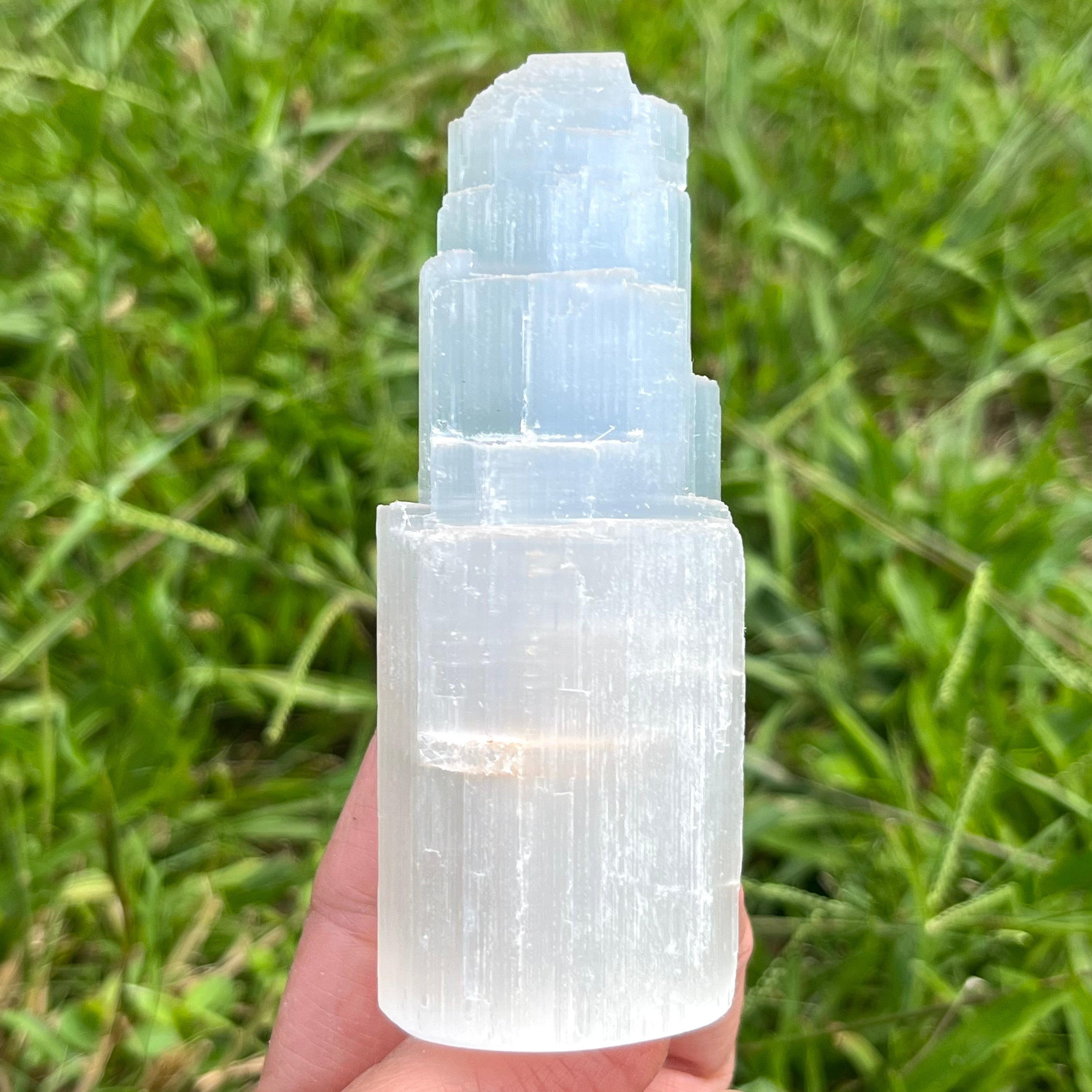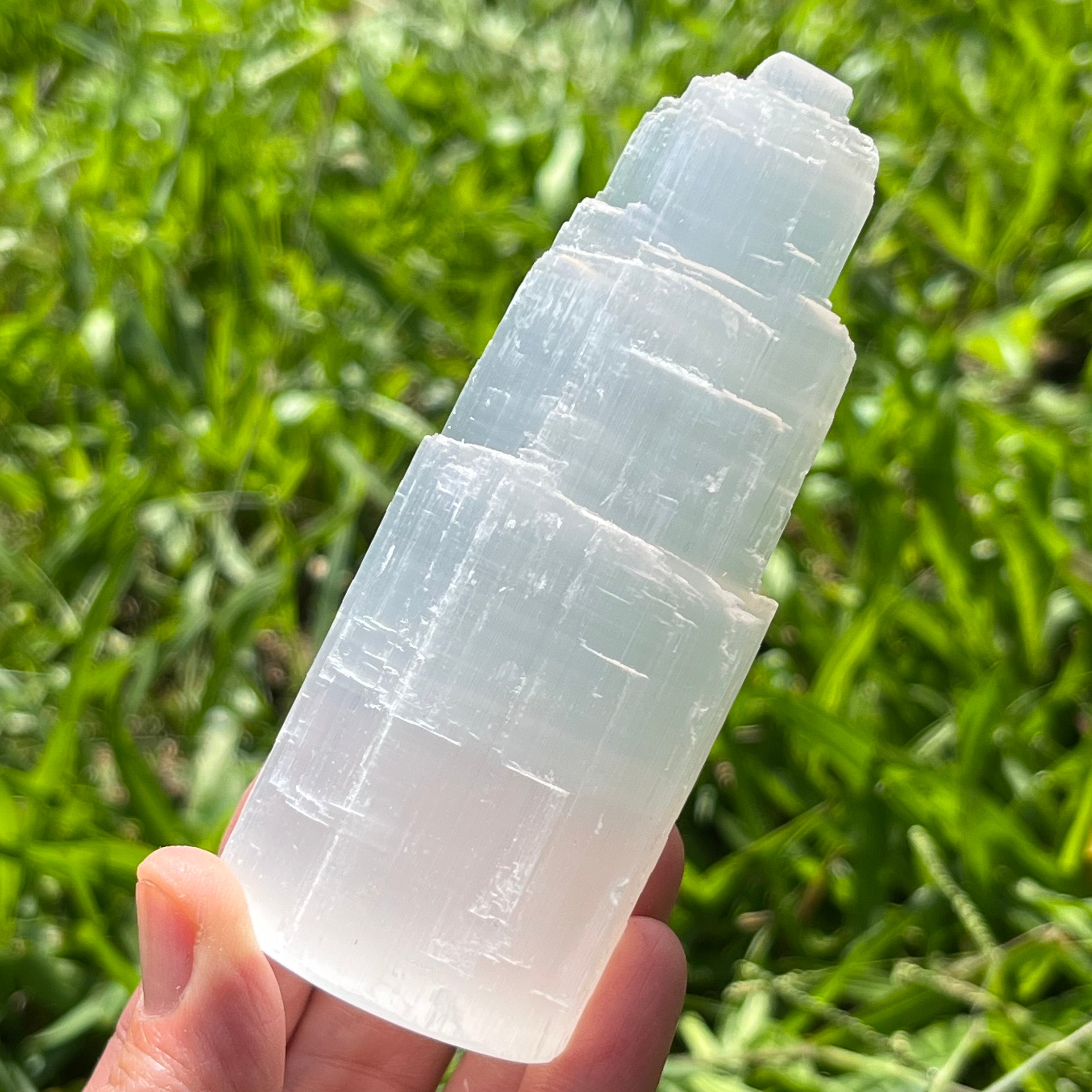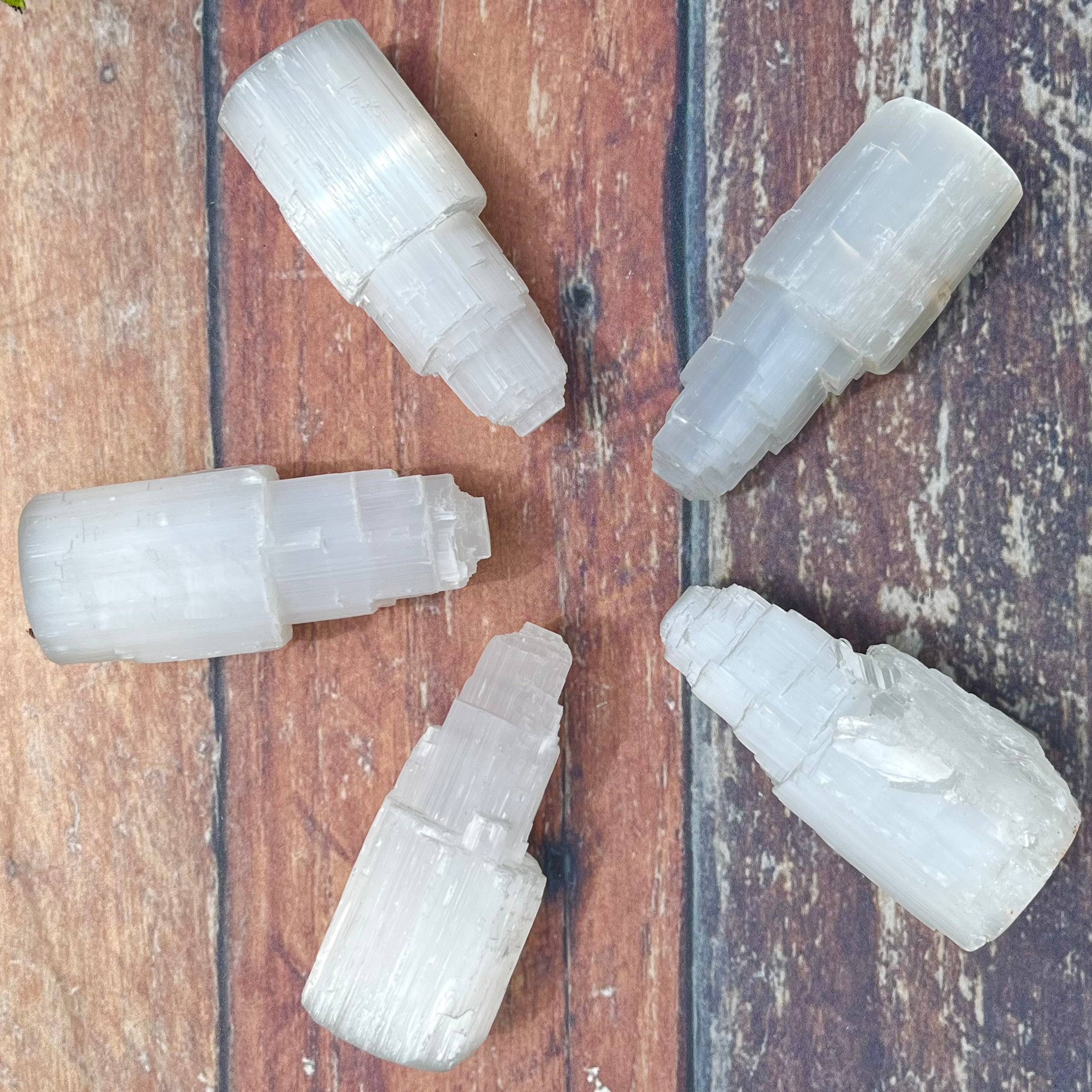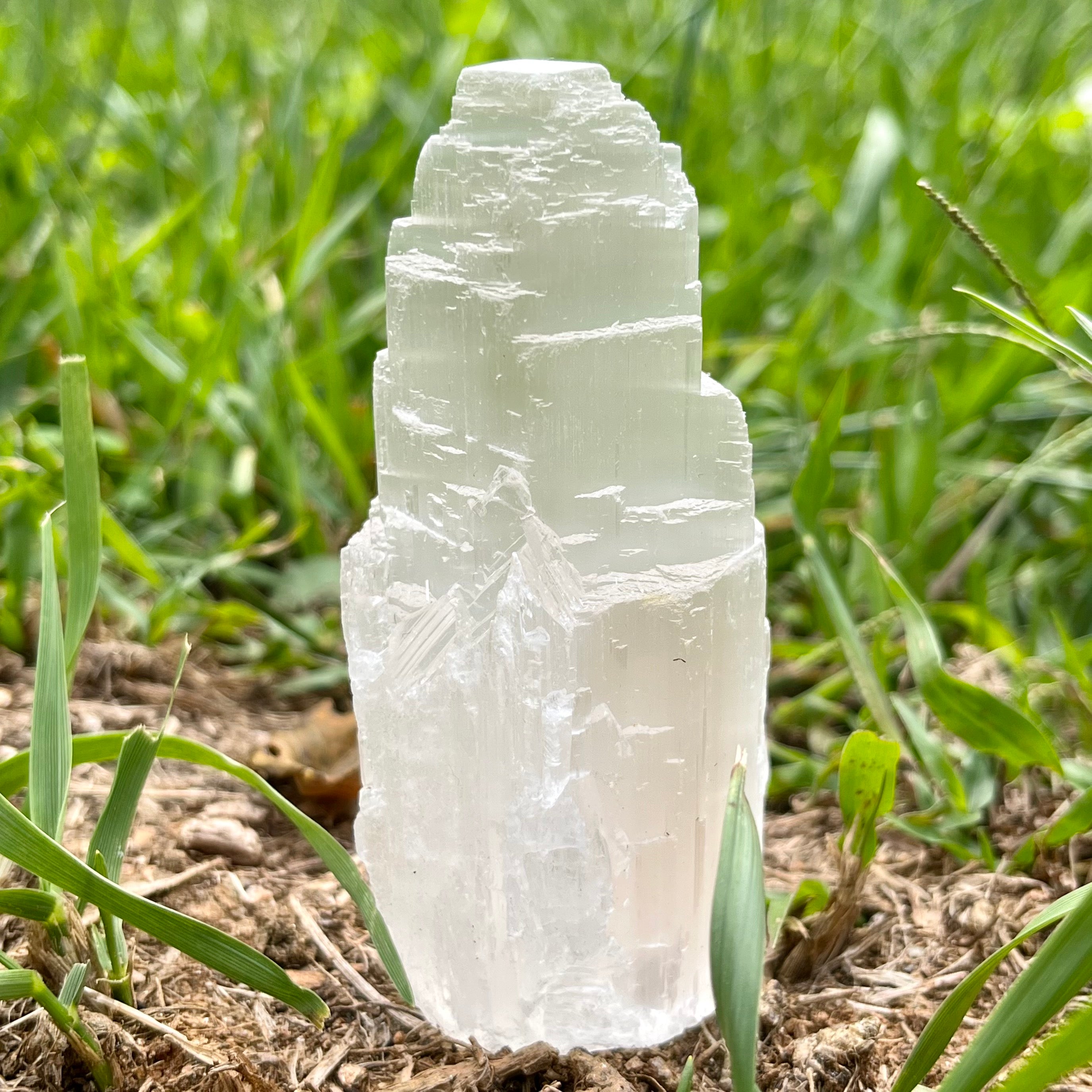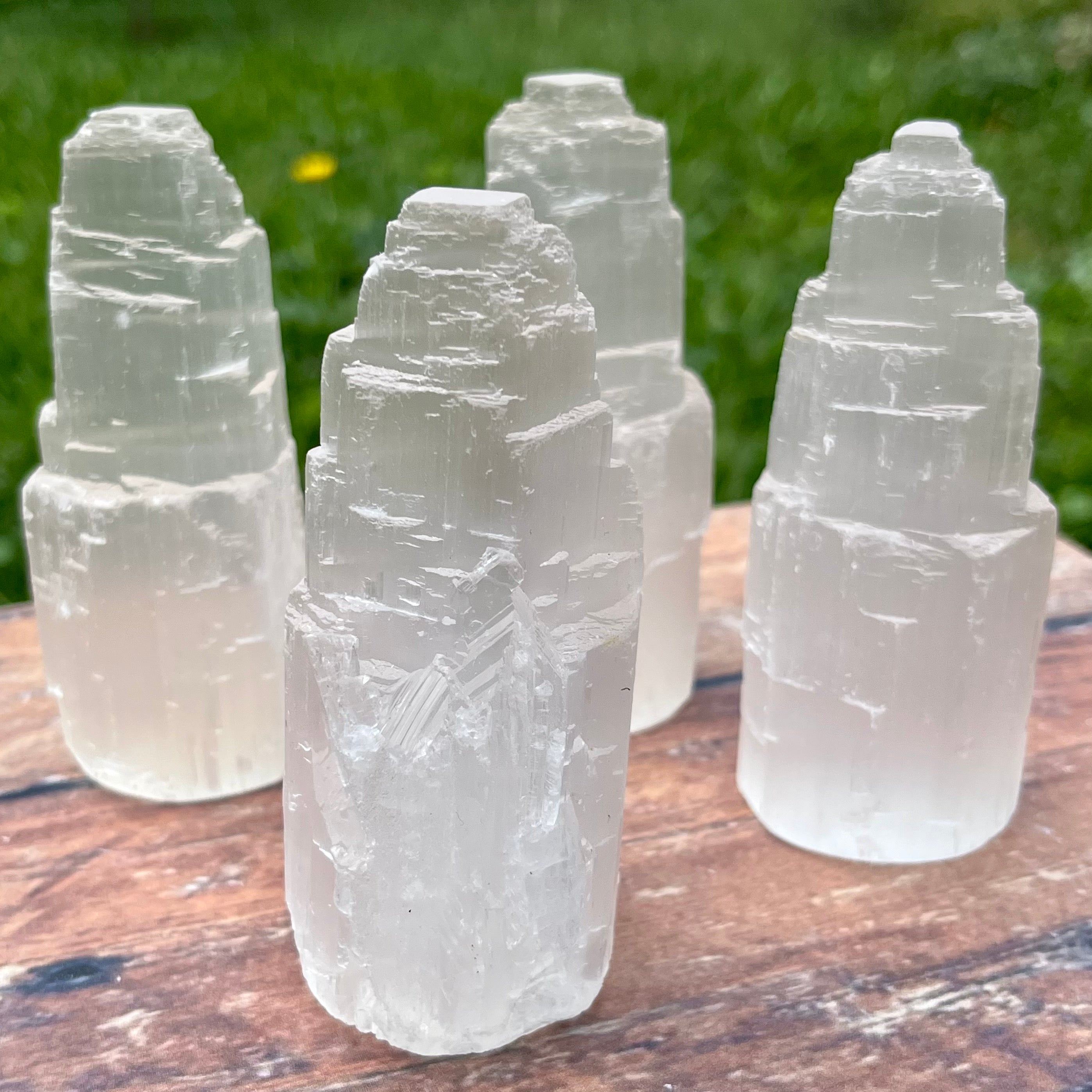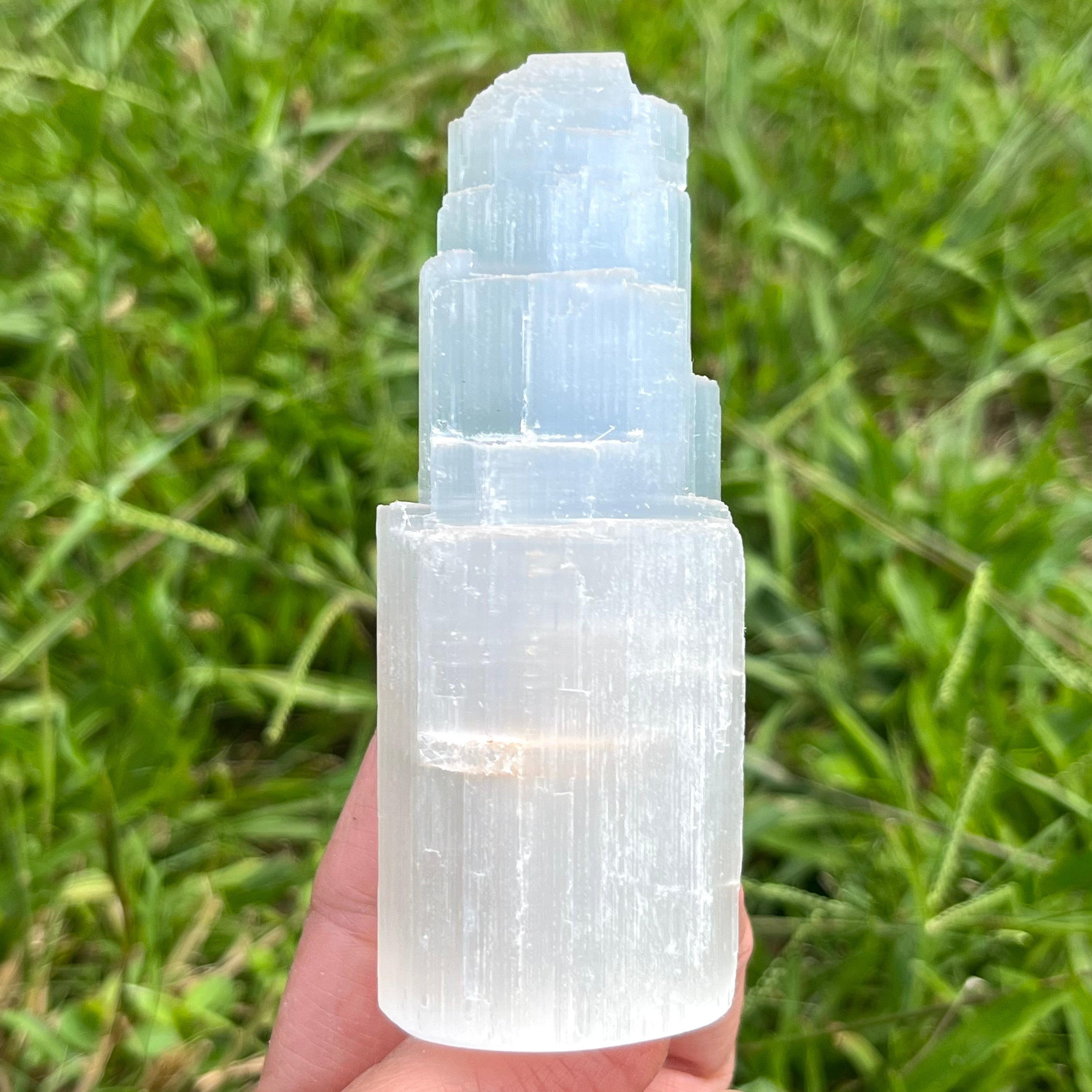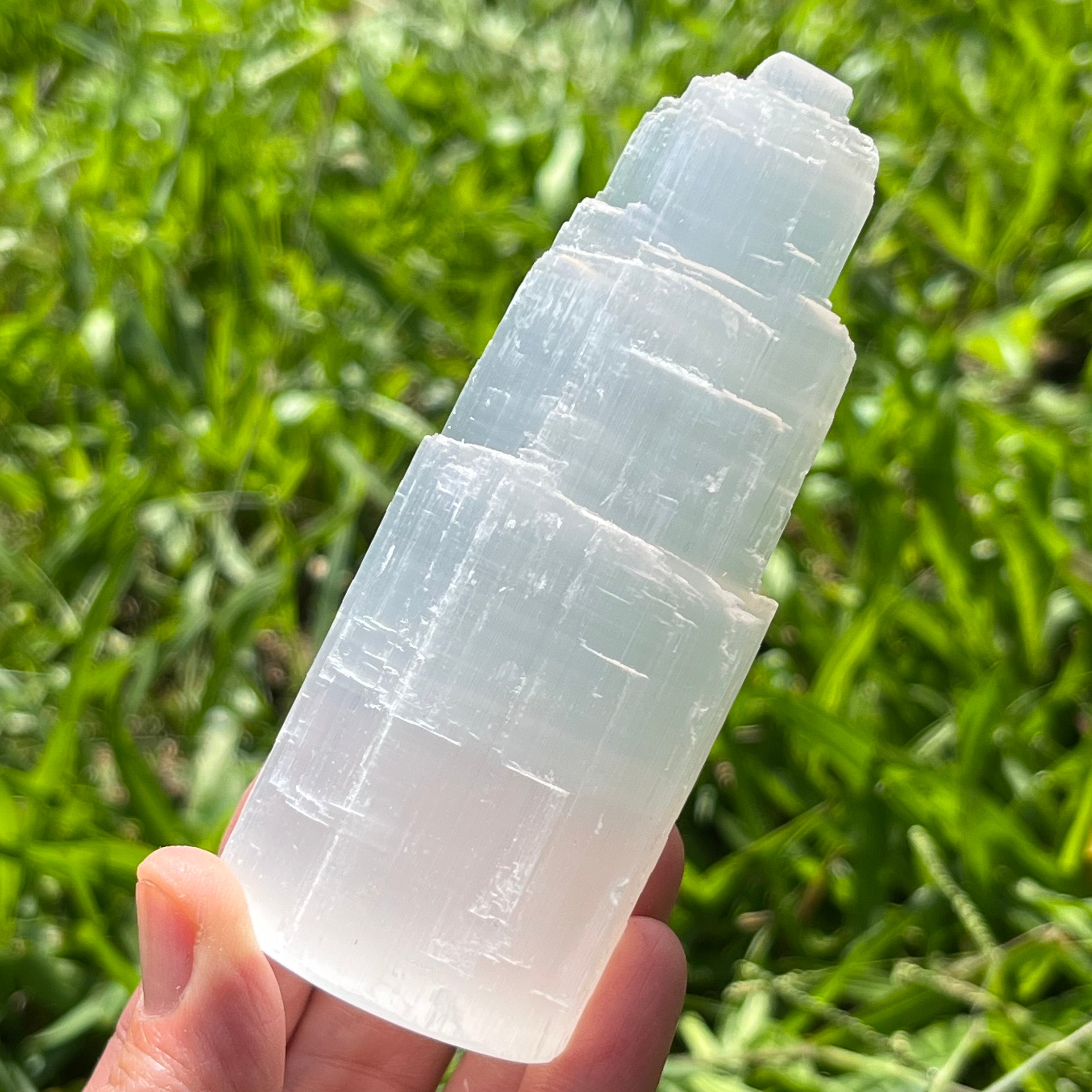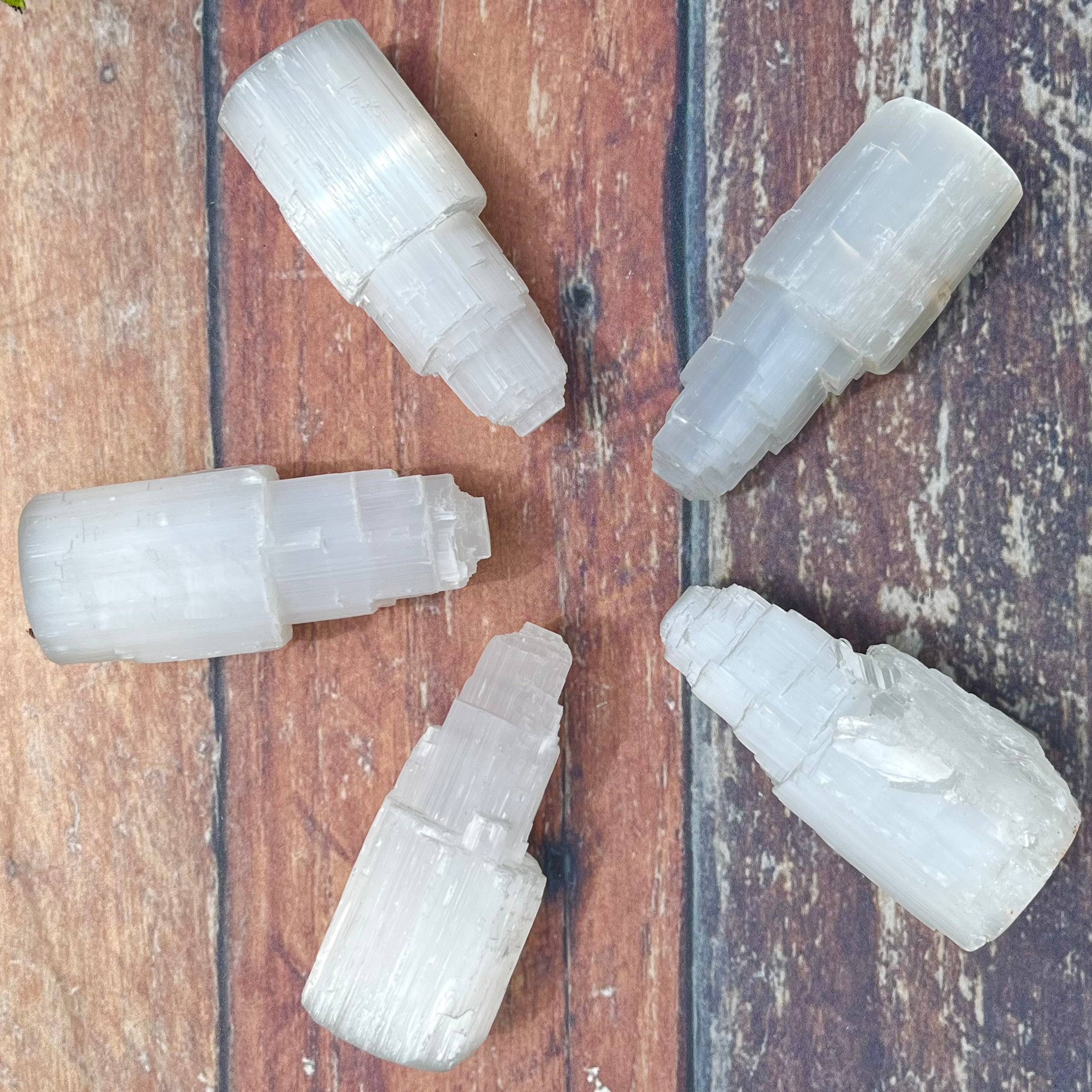 Selenite Mini Tower
Description: This listings is for one 4 inch Selenite Mini Tower.

Weight: will range from approx. 7oz - 9oz

Size: approx 103.0mm x 40mm x 36mm
Properties:
Transform your room. Selenite is a form of calcium sulfate with water. It's an energetic feather duster. It accumulates some of the energetic dust and detrimental energy in the space. It's also an amplifier and antenna for light. This light can be physical light - You can place a pillar candle by it, and it will double the warm flicker of the candlelight as layers of the rock reflect and amplify it. Also spiritual Light. It's been used for centuries to gather and collect light frequency from cosmic and heavenly realms and pull that into your home or office. More Light is good for everyone!
Policies and Disclaimers:
All of our stones and crystals are pure and natural. They are free from synthetic treatments of any kind, including dyes, stabilizers, and synthetic heat treatments to enhance color.

We can not take requests for individual stones seen in the pictures.

International customers are responsible for any customs fees/import taxes.
Please see our Lost Package Policy prior to placing your order. 
Please contact us at CrystalShop@UpperClarity.com with any questions.